I can read the most inspiring quote that touches me profoundly; or be stopped in my tracks by the stunning beauty of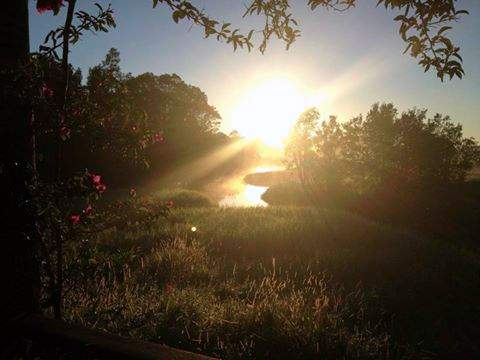 nature. But in those precious moments, I abandon the possibility, the invitation, this doorway to the eternal. Almost instantly my mind goes into motion, I translate it, define it, process it; I move on; a story to be told an experience to be shared, in that moment I have betrayed the beloved and the precious invitation. 
I find myself more interested in sharing a profound experience than surrendering to it, and allowing myself to be taken totally by it. At what point in my life am I going to surrender to that precious moment once and for all, and pierce the veil of fear, and my habitual need to define it, to endlessly move onto the next experience.
Such irony, obsessed with all the experiences and justifications to keep moving on, all in the name of finding peace, love, joy and freedom. And when the moment comes, when existence invites me to surrender again and again to this profound beauty, to let go completely, to surrender, to die to this beauty; will I abandon and reject this precious opportunity again and again? 
I read a quote that inspires me and touches me deeply; and then it's all about getting the book, reading more quotes. doing the workshop meeting the person, sharing it on Facebook. 
One inspiring quote, one stunningly beautiful sunrise is enough; nothing more is needed if I surrender completely to the place that has been touched so profoundly in me. 
To stop ignoring and rejecting the beloved that is knocking on my door 24/7; each moment there is the opportunity to surrender, to rest in the peace and joy that I endlessly search for tomorrow. 
(Sweet Surrender ~ https://kundamusic.com/track/646432/sweet-surrender… )